Soon, college bound teens will be headed out for their first semester at university, and there is a good chance that in the midst of all the hectic packing, putting together estate planning documents is not at the top of their list. But there are several important estate planning documents that even young adults should have, particularly if they are going to be living away from home for the first time. These critical documents enable young adults who are now classified as adults under the eyes of the law, with the opportunity to name people who can make decisions in their lives.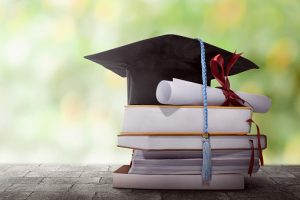 As a parent, you might have been responsible for making decisions on behalf of your child for the entirety of their childhood. But parents no longer have total access to their child's educational, health and financial records, even if you are paying tuition. Two important documents for young adults to consider are a durable power of attorney, and a health care power of attorney with advance directives. A durable power of attorney enables the principal to appoint another trusted person to serve in the role of an agent.
The agent can make financial transactions and decisions when the principal is unable to do so on their own. A health care power of attorney with advance directives, on the other hand, allows the principal to appoint a trusted individual to make health and medical related decisions when the principal is unable to communicate these or unable to make them on their own. This ensures that if a medical or other emergency were to happen, affecting your loved one, you would be able to step in and make these decisions.
As your child is now classified as an adult, you need to have these appropriate documents and tools in the event of an emergency. While it might seem like there are so many different things to cross off on your to-do-list in the process of getting your child ready for school, it is equally important to consider the benefits of estate planning and how these simple and yet powerful documents can have an impact. Talk to a lawyer.