Do you only have a handful of documents set up for estate planning purposes? If so, you're like most people who don't realize that your will probably doesn't go far enough to protect your interests. Having a living trust is a great way to incorporate additional planning opportunities into your big picture to ensure that you've considered the whole scope of everything.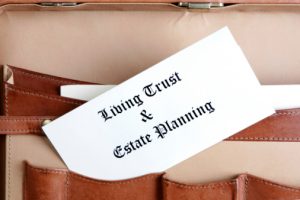 In some situations, a living trust is a better place to incorporate these estate planning concerns. Talking a lawyer begins this conversation and ensures that you've considered all the factors that belong in your ultimate trust. Once your lawyer has reviewed what you hope to accomplish, you'll be in a better place to move forward with your entire estate plan.
A living should be a cornerstone of your estate planning toolkit if you fall into any of the following categories:
You have a surviving spouse
You are a senior with significant assets
You have a family to support even after you pass away
There is good chance that you might already have considered the basic benefits of having a will but a will is not enough if you need to accomplish these additional goals. A living trust or revocable trust many be a better tool instead. Living trusts were created specifically to fix the issues that are often tied to a traditional will.
The first thing that makes a revocable trust different from other types of trust is that it can be changed or dissolved base on the wishes of the person who created it. Rather than having your estate go through the process of probate, wherein the court has temporary possession of all of the assets inside, you can use a living trust to ensure a smooth and seamless transition of these assets.
You might be concerned that your final wishes surrounding property won't be honored with a living trust. However, a trust is stricter than a will when it comes to ensuring that appropriate requirements are met. A trust can also handle more specific concerns that you wish to be carried out on a regular basis.
Another benefit of a living trust is you can establish your inheritor trustee as your power of attorney. To put together a living trust, you will want to first discuss this opportunity with the help of an experienced estate planning lawyer.