You've probably been intending to retire your entire life, but have you really considered your day-to-day actions and how they can contribute towards your overall retirement plan and goals?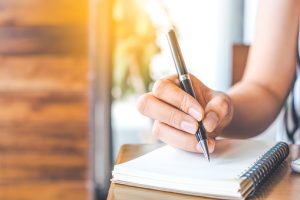 The support of an experienced estate planning lawyer is instrumental as you get closer to retirement because it is likely you will have numerous different questions and issues that must be addressed in line with your retirement. Thankfully, there are ample tips that you can implement into your daily life to ensure that you are ready for retirement when it comes.
As you get closer to seeing retirement into your own view, sharpen your focus on your retirement goals. It's a good opportunity to revisit your retirement plan and to figure out where you stand. If you've gotten off track in recent years, take action to get back on it, whether this is contributing more to your savings, tighter budgeting, or a combination of both.
Catch-up contributions can be powerful for boosting your retirement savings BlueCross they allow you to contribute additional money to your 401k or your Roth IRA. Adjust asset allocation to changing circumstances. You might need to evaluate asset allocation on a periodic basis whenever you achieve a milestone in your life such as the birth of a new child or getting married.
Make sure that you have a Social Security and retirement date strategy. You cannot afford to overlook these opportunities because how you adjust your estate planning and retirement planning date with Social Security can have significant impact on your future and can make things much easier for you when you have the full picture of how your life will be affected.
Retirement doesn't have to be difficult- but you do have to plan for it. Bringing in the right team of professionals will help you target all your top retirement goals and ensure you stay on track.
The support of an estate planning lawyer is helpful in this situation because many people overlook the various aspects of how their estate plan and their retirement plan do indeed work together. Schedule a consultation with an experienced estate planning attorney today to learn more.