Ancestry.com's U.S. probate and wills collection provides vast details about what people in the past left behind to their loved ones.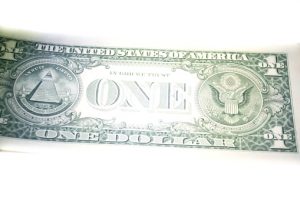 Some of the most interesting items left behind by famous people in history include:
• A snuff box left by U.S. Secretary of State, Daniel Webster, to his grandson.
• An island given by railroad businessman, George Pullman, while awarding his twin sons only a few thousand dollars a year.
• A $1 gift made to a grandchild of Paul Revere whereas everyone else received $500.
If it makes you concerned that so many intimate details of other people's estates are available online, then you might wonder how these came to be available for public consumption to begin with. This is because the information about assets being passed down to future generations was detailed in wills and wills become a matter of public record. Even if the initial intent of establishing such a will was for these details to remain private, you need to consider using a trust as opposed to a will.
An experienced and knowledgeable estate planning attorney can help you use a trust to enable additional privacy for your estate planning. Trusts are essentially written instructions that only you and the person selected as trustee need to know about. This document does not go through probate like a will does and is much more private. You can also help to manage assets passed on to your loved ones by using a trust, which is not as easy to accomplish in a will.