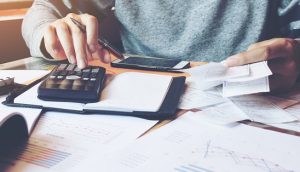 A new Merrill Lynch study indicates that women may have to work harder than men to save for retirement. This may not come as a surprise to many of the women who are now approaching increasing longevity numbers and who must find a way to make things work in their future, possibly without the support of a spouse.
Retirement issues are extremely important for anyone who is looking ahead to the future regardless of their age, but these issues obviously have a much more pronounced effect on those people who are nearing retirement.
Women must save for retirement earlier and work longer in order to maximize their pension and social security benefits, according to a new study completed by Merrill Lynch. They found that there are unique financial challenges that women continue to face, despite the fact that a great deal of progress has already been made. Although women now graduate in greater numbers than men from college, they also hold more than two thirds of all student debt.
The gender pay gap in the workforce makes it difficult for these women to be able to pay back their debt over time, presenting unique and different challenges to women as they approach retirement. With different financial considerations, it is important for women to be on top of their retirement planning now. Likewise, all singles and couples should consult with an estate planning attorney about how to protect their assets.