One important part of the process of creating a will for your estate is choosing who will serve in the role of executor. The executor has to play many important roles in the management of your estate, including all the paperwork.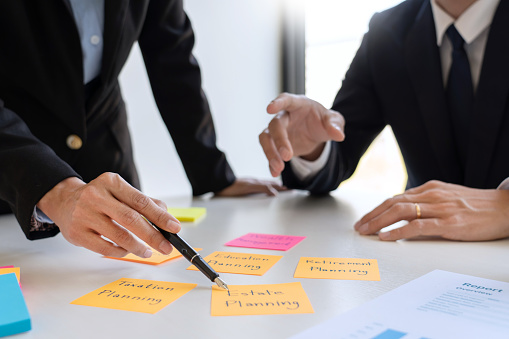 If you don't anticipate any major problems with your estate or arguments within the family, a family member can be named as an executor. While your surviving spouse might have the most inside information about your plan, that person can easily be too overwhelmed with grief to deal with everything that a daughter or son might be able to handle on their own.
Since there is the possibility for conflict with various family members, you might choose to name an independent party as the executor of the estate. An independent trust company or a bank trust department can handle all of these aspects of your estate.
A big reason for selecting an independent party is the desire not to put your loved one into the position of taking on the fiduciary responsibility. An executor has to pay due estate taxes, file an estate tax return, and then distribute any remaining assets to the living heirs.
In the event that the tax return gets audited into the future and it's determined that more money is due, that estate executor is formally responsible for that. It's unlikely that some heirs would be willing or able to give back their portion of assets to cover a remaining balance with the estate tax return or audit. The liability gets shifted away from a family member when you install an independent party into this role.
Your Virginia estate planning lawyer can give you more information about how the process works.