There's no doubt that the workforce is changing and as more baby boomers are reaching retirement age, this is also raising questions about how retirement is different. Traditional retirement planning might not cut it anymore, particularly if you're not using comprehensive estate planning tools to target your goals. What is important to consider is making a written retirement plan for your financial and non-financial aspects of your life.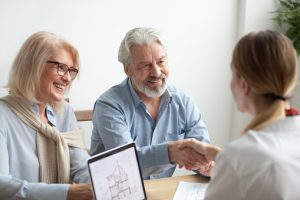 Establishing habits now before retirement makes things easier. While money is certainly a crucial component of your overall retirement plan, you shouldn't be afraid to use some of the savings you've established to create a better life now instead of waiting until later. For example, investing in relationships and in better health can pay off in spades and cut down your overall costs in retirement.
Retirement is ranked 10th out of 43 total stressful events. Some people feel disoriented or overwhelmed in the first couple of years of retirement. There's no doubt that you'll be concerned about your life savings being gone before you are, and this is why traditional retirement planning largely focuses on the money.
However, don't forget about non-financial retirement issues. Living longer makes many people confused because they don't know what to do about it. Some people fear that living longer just means they are less capable for longer periods of time due to incapacitating events or cognitive issues.
Long-term care planning, brain health considerations, and life insurance are all important. Putting together a written non-financial estate plan should begin by looking at things like family beliefs, values, and traditions. This makes it a lot easier to identify the legacy that you intend to pass on to future generations with ease. Schedule a consultation with an experienced estate planning attorney in Virginia to learn more.