Have you told your loved ones where your most important documents can be found? Do they know that you've executed a power of attorney? Do the appointed parties know their role? If your answer to these questions is "no", it might be time to have a conversation.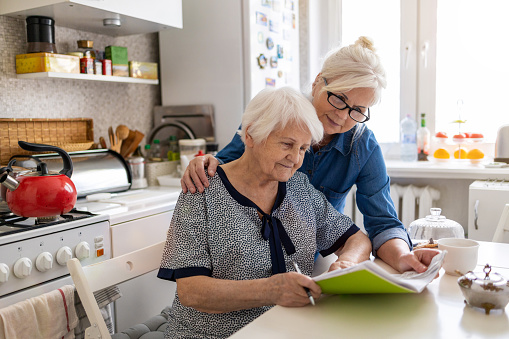 If you are curious about what will happen to your estate or your loved ones if and when you pass away, it's important to decide who needs to be looped into these conversations and who might be best served discovering these aspects after you pass away. If your children are still under the age of 18, for example, there is no great need to dive into all of the details around the complexity of your estate plan.
Those children who might be concerned about why you're telling them this could be triggered into anxiety, whereas others might be reassured to know that you have plans for them if their current parents were unable to do so. Starting to involve children in other tasks, such as family budgeting, can give them a general perspective over this process.
Once your children have reached the age of 18, however, they may need to be involved in a different way with your estate plan. Consider what role, if any, you would want them to have in handling your financial matters after you pass away. Your individual family circumstances will dictate what this looks like for you and there can be very good reasons to appoint a trustee to manage assets on your behalf when you pass away. To decide what's right for your family, you'll need to consider your individual goals and schedule a consultation with an estate planning lawyer in Virginia Beach.