PROBATE/TRUST ADMINISTRATION
Probate Attorney Serving the Virginia Beach, Chesapeake, Norfolk, Portsmouth and other surrounding areas of South East Virginia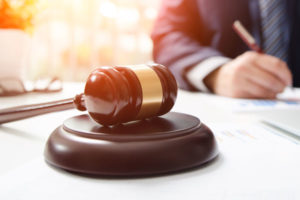 Probate is the court-supervised distribution of a person's assets after he or she has passed away. It is a time-consuming, frustrating, public and needlessly expensive process. Many of our clients wonder how long the probate process takes. That depends on the size and complexity of the estate, and the local rules and schedule of the probate court. Most probates last about six months, but some can go on for significantly longer.
Typically, probate requires all of the following, and sometimes, much more:
Filing a petition with the probate court
Notice to heirs named in the Will or, if there is no Will, to statutory heirs
Petition to appoint an Executor (if there is a Will) or an Administrator
Inventory and appraisal of all estate assets
Payment of estate debt to creditors
Sale of estate assets
Payment of estate taxes
Final distribution of assets to heirs
We can help your loved ones avoid the probate process by utilizing a variety of strategies and tools. One of the most powerful of these is the Living Trust.
Trust Administration
There are many different types of trusts available. We have the experience to design a trust, or combination of trusts, capable of meeting all of your needs and those of your family—now, and for generations to come. We can also efficiently administer your trust, by working closely with your existing fiduciaries, insurance professionals, accountants and other trusted advisors.
If you have just suffered the loss of a loved one, and are faced with the prospect of dealing with the probate court or administering a trust, we invite you to contact our office today. We understand what you are going through, and can guide you and fellow family members through either process with compassion and a minimum of stress.
Related Blog Posts:
Who Do You Trust To Administer Your Estate?
Will You Need a Probate Attorney?