GUARDIANSHIPS/CONSERVATORSHIPS
Guardianships Attorney Serving Virginia Beach, Chesapeake, Norfolk, Portsmouth and other surrounding areas of South East Virginia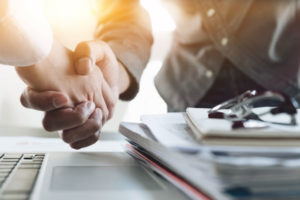 Guardians and conservators are appointed to protect an incapacitated person, i.e. someone who cannot make decisions without assistance. Only a Circuit Court judge can decide that a person is incapacitated and appoint a guardian and/or a conservator to act on the person's behalf.
A guardian's authority can be very broad or rather limited. Generally, a guardian will make personal and health care decisions, but may also be responsible for other personal decisions, such as whether the person in question can have visitors or attend a specific social gathering. The extent of the guardian's authority will be set forth in the judge's order.
In Virginia, a conservator is responsible for managing a person's financial affairs and property. Like the authority of a guardian, that of a conservator may also be limited depending on the incapacitated individual's particular needs and situation.
Given that the appointment of a guardian or a conservator restricts or negates an individual's right to make personal decisions, it should be considered only as a last resort. As Virginia Beach Guardianship lawyers, we can show you ways to avoid the prospect of guardianship or conservatorship entirely. There are many less restrictive alternatives available that can protect your interests should you become incapacitated. Please contact us today to learn how we can assist you in this area.
Related Blog Post:
Dad never signed a power of attorney, and now he's not mentally competent to sign one. What can I do to help him?