ESTATE PLANNING
Estate Planning Attorney Serving Virginia Beach, Chesapeake, Norfolk, Portsmouth and other surrounding areas of South East Virginia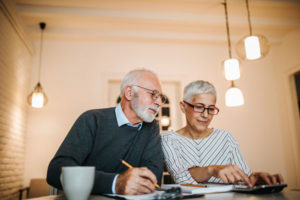 Many people think estate planning is only for the extraordinarily wealthy. You know, those families on TV living the lifestyles of the "rich and famous." The fact is, almost all individuals and families can benefit from having an estate plan of their own. For one thing, it gives you complete control over "who gets what."
Without an estate plan, the IRS and the Commonwealth of Virginia will determine how your assets are distributed after you pass away. Of course, they are not interested in minimizing taxes or protecting your hard-earned assets, and your heirs may suffer some painful financial consequences.
A well-designed plan can also help you accomplish a number of other very important goals, including:
Continue to enjoy your current lifestyle
Keep your affairs private
Guide loved ones through the complicated probate and administration process
Ensure you will be well cared for if you become disabled or incapacitated
Make sure your wishes will be carried out in an end-of-life situation
Protect your assets today and for generations to come
Dramatically lower income, gift, estate and generation-skipping taxes
Leave a lasting legacy, by ensuring your goals, values and expectations are passed on to your children, grandchildren and succeeding generations
As an experienced Virginia Beach Estate Planning attorneys, our approach to estate planning is similar to the one we take with respect to elder law and every other area of our practice: We listen closely, get to know you and your most pressing concerns, then create a plan that addresses every single one of them. Contact us today to learn how we can help you.
The estate planning services we provide include:
Dynasty Trusts
Life Insurance Trusts
Family Limited Partnerships
Qualified Personal Residence Trusts
Gift Programs
Retirement Trusts
Minors' Trusts
Generation-Skipping Trusts
Tax Planning
Related Blog Posts:
Inherited Financial Security A Blessing, If Handled Correctly
Death Is Inevitable, But Financial Hassles Can Be Avoided