ELDER LAW/MEDICAID PLANNING
Medicaid Planning Attorney Serving Virginia Beach, Chesapeake, Norfolk, Portsmouth and other surrounding areas of South East Virginia
Elder Law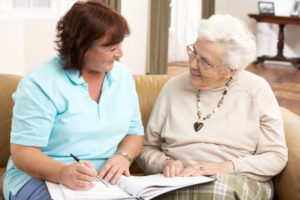 Elder law encompasses a wide range of practice areas, including Medicaid planning, estate planning, asset protection and more. Our goal with respect to elder law is to help seniors remain independent for as long as possible, protect their assets against the high cost of nursing home care, and offer compassionate guidance and sound legal counsel in a crisis situation. We can help you plan in advance to protect your assets against the high cost of long-term care, as well as obtain assistance in a Medicaid crisis.
Medicaid Planning in Virginia
Did you know that almost one in two women and one in four men find themselves in nursing homes at some point in their lives? Or that nursing home care averages anywhere between $5,000 and $9,000 a month in Virginia? Or that Medicare will not pay for a lengthy nursing home stay? And, worst of all, that two out of three families run out of money within the first year of a prolonged nursing home stay?
As experienced Virginia Beach Medicaid and Elder Law Attorneys, we can help you qualify for assistance from Medicaid, Veterans Benefits and other sources, so that you don't have to spend down all of your income or give up most if not all of your assets. We can put a number of powerful legal tools to work on your behalf to prepare in advance for a nursing home stay, or help you in a Medicaid crisis situation.
Non-Crisis Medicaid Planning
Non-crisis Medicaid planning is for people who are currently healthy but want to ensure that if they do become incapacitated, they will be prepared and able to protect their life savings. We can design an estate plan that allows you to preserve your assets and adequately manage your personal and financial affairs in the event of incapacity. With a well-drafted plan in place, you not only ensure that you will be well cared for if you become incapacitated, but also enjoy greater peace of mind.
A Medicaid Crisis
As experienced Virginia Beach Medicaid and Elder Law Attorneys, we define a Medicaid crisis as a situation in which a person has already been admitted to a nursing home—or will be placed in one in the very near future—and been informed that they have too many assets to qualify for Medicaid assistance. It is critical for you to understand that the information provided by nursing home intake staff, social workers, Medicaid workers, and other well-meaning professionals is often incorrect. These well-meaning individuals may have the best of intentions, but the problem is, they often do not fully understand the laws surrounding Medicaid eligibility. We do.
If you or a loved one is currently faced with a Medicaid crisis, please contact us to learn how we may be able to help. We can show you a number of ways to obtain assistance from Medicaid, the Department of Veterans Affairs and other sources. We can quite possibly protect your life savings while getting your loved one the care they need.
Related Blog Posts:
Legal Specialty Evolved Over Time
Case Illustrates Hidden Danger Of Fund Transfers