ELDER ABUSE
Elder Abuse Attorney Serving Virginia Beach, Chesapeake, Norfolk, Portsmouth and other surrounding areas of South East Virginia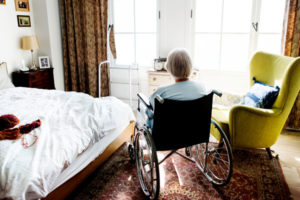 There are nearly 6 million cases of elder abuse every year in the United States—one every five seconds! Virginia alone recently suffered more than 147,000 cases in a single year. Unfortunately, many go unreported.
Elder abuse can take a variety of forms, including physical, emotional, financial and sexual mistreatment. Neglect and abandonment of a senior in need also constitutes elder abuse. Sadder still, such abuse is inflicted not just by strangers and/or institutions, but by family members as well.
As experienced Virginia Beach Elder Abuse lawyers, we are committed to protecting seniors from abuse and punishing those responsible. If you yourself are the victim of elder abuse, or think that a senior you care about is being abused, please contact our office immediately for assistance. We can work with you to put an end to it.