CARE MANAGEMENT
Long-Term Care Attorney Serving Virginia Beach, Chesapeake, Norfolk, Portsmouth and other surrounding areas of South East Virginia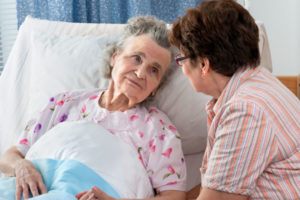 The long-term health care management of a loved one can put a tremendous physical and emotional burden on a family. What happens to my senior loved one if I get sick or live out of town? Who will care for my disabled or special needs child if my spouse and I should pass away? If you are trying to find answers to these and other difficult questions surrounding the care of a loved one, we can help.
At The Law Office of Angela N. Manz, we work with care managers to provide relief and peace of mind for families with loved ones requiring extensive health care maintenance and/or advocacy due to age or disability. A care manager acts as a personal advocate for your family by:
Helping ensure that your loved one receives the services he or she needs
Monitoring health care activities
Acting as backup when your family cannot care for someone due to absences and illness or other unforeseen events
We work with care managers in a team approach to coordinate legal and financial planning with available community resources in order to establish a complete and holistic plan of care for your loved one. The care manager will assess the type of care needed, whether at home or in an assisted living or nursing facility, and make recommendations to improve quality of life. The care manager can also help families with difficult decisions, such as when is it time to place mom and dad into a nursing home, or what type of housing is available.
Contact us today to discuss your long-term care needs or those of a loved one. We are here to help you.
Related Blog Posts:
What to Consider When Choosing a Long-Term Care Living Situation for your Loved One
Prudential to Stop Offering Group Long-Term Care Insurance, Giving Buyers One Less Option