Do you know how you'll get support if you have healthcare needs or day-to-day living needs that extend beyond what you can provide for yourself? These issues should be incorporated into your Virginia elder law plan in accordance with state laws and your own preferences.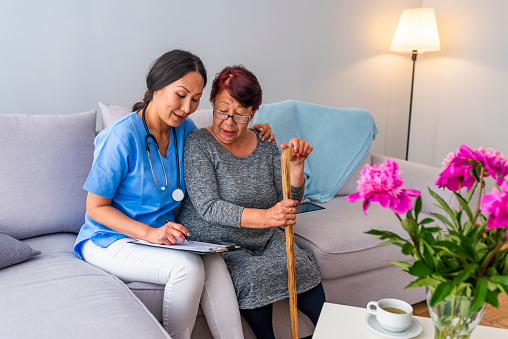 Going to a nursing home is not the only option available to most people who are between living on their own or getting around-the-clock support from staff. In fact, you might be able to get the help you need inside your own home.
Following the aftermath of the impact of Covid-19, more people who are recognizing their need for outside help in managing their health and activities of daily living are interested in home care.
Many family health care decision makers have decided to look into home-based care options before looking at nursing homes. A study recently conducted by Transcend Strategy Group found that over 50% of family members are more likely to select in-home care for their loved ones than they were prior to the pandemic. More than 1,000 respondents were included in the survey and all of them were family health care decision makers. Those most likely to be family health care decision makers were women between the ages of 40 and 45. The widespread news about the many different infections and deaths from Covid-19 in nursing homes is prompting people to capitalize on an already existing trend of more and more seniors wanting to stay at home for their care, however possible. If you are interested in creating an estate plan and an elder law plan that work hand in hand with one another, schedule a consultation with a trusted elder law planning attorney today.