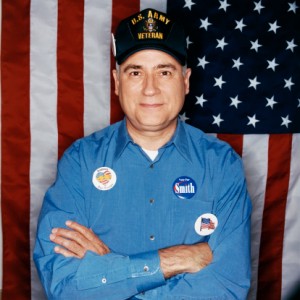 A remarkable research project is under way that will enable veterans, who have given so much to their country, to give even more.
Recently, U.S. Department of Veteran Affairs Secretary Bob McDonald brought to 441,196 the number of those volunteering for the Million Veteran Program.
According to the official blog of the department, in an announcement that McDonald had donated blood for the innovative research project, the Million Veteran Program "is a partnership between the VA and veterans with the goal of using genome mapping to help Veterans of today, and the future, transform their health care."
"To me the Million Veteran Program is one of our premier research programs," McDonald said. "It's fundamental to the precision medicine initiative that the president has been leading.
"As a Veteran, you want to keep serving, and this is another opportunity to serve."
"Veterans can volunteer to submit blood samples, which are entered into what is becoming one of the world's largest medical database," the announcement continued"Medical researchers can take the data and use it for studies on diseases like diabetes and cancer, and military-related illnesses, such as post-traumatic stress disorder."
The group targeted is a very special one, and not only for what they have done.
"Veterans are unique patients," the blog stated. "Some have more than 40 years of medical records that followed them from their time in military service through their treatment at VA facilities. With the blood samples provided, researchers can use their extensive medical history to get a precise prognosis of where they're heading."
The samples are stored in a secure VA central research program database and are labeled with a code. Researchers who are approved access to analyze samples and data will not receive the name, address, date of birth or Social Security number of participating veterans.
"MVP will help researchers better understand the role genes play in our health," states a frequently asked questions section on the
VA's website
"For example, this research may tell us why some people are more responsive to certain medicines or why certain individuals are more likely to develop diseases like diabetes or heart disease. Your participation may not immediately benefit you. However, research findings may lead to new ways of preventing and treating illnesses in veterans and all Americans in the future."
"The research that the secretary is now a part of will probably yield information to us for decades to come," Dr. J. Michael Gaziano, one of the principal investigators in the program, was quoted as saying in the blog. "This is a quantum leap forward in understanding how genes affect disease. This isn't just for the health of Veterans. What we learn will benefit mankind, as VA research has done over the decades. By agreeing to join the program, the Veterans who enroll are providing a generous gift to future generations; we can never thank them enough for their participation."