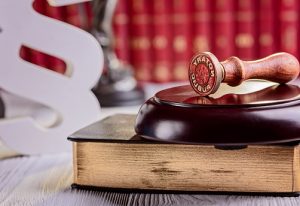 Essential estate planning boils down to considerations of protecting your rights if you were to become incapacitated and unable to make decisions for yourself as well as a plan for transferring on your assets to future generations.
Putting together a reliable and comprehensive estate plan, including tools such as a durable power of attorney and a will, is one of the most important things you can do to protect your loved ones as well as yourself, and far too many adults neglect this. According to a recent survey completed by Caring.com, 6 out of every 10 adults have not drawn up estate planning documents.
Fewer than 4 in 10 families with young children have designated a guardian in the event that both parents were to pass away. In the case of death or a sudden emergency, not having these estate planning documents can create problems that would be easily avoided by sitting down with an estate planning attorney.
Far too many people don't recognize these issues until it's too late or they've had a loved one or friend go through the difficult situation of having the court determine the guardian to step in or a person to be appointed as the executor.
At a very basic level, you should create a will that aligns with your desire for how you want to dispose of your assets after you pass away and appoints an individual known as an executor to carry out your instructions. Furthermore, your will is your opportunity to name a guardian to care for your loved ones if something happens to you. If you pass away without a will, the court is eligible to choose your beneficiaries and to determine who gets what.
Other more advanced estate planning tools, such as a revocable living trust, should be considered with the advice of an experienced estate planning lawyer. You can remove many of the headaches, confusion and conflict between family members by taking your estate planning documents into your own hands with the help of a lawyer in Virginia.