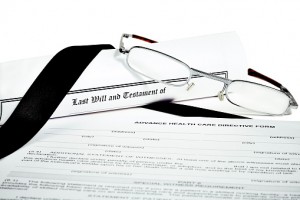 It's one thing for older people to come to a resolute decision that they don't want "heroic" efforts made to save their lives in the event of a life-threatening condition.
Sometimes, as
The New York Times
pointed out a while back, it's quite another to get that directive followed.
The story on an elderly man, faced with increasing dementia, who wrote a directive in 2011 saying he wanted comfort care only.  Four years later, after his communication skills had seriously eroded, he began to die in his nursing home.
"The nursing home that cared for him sent him to a hospital, where doctors put him on a ventilator," the story continued. "They slowed the bleeding, but couldn't stop it. After a week and two surgical procedures, the patient was transferred to Johns Hopkins. There, physicians stopped the nosebleed, performed a tracheotomy, a procedure to create an opening in the throat that would permit long-term ventilator use, and placed a feeding tube in his stomach.
"Two weeks after that, a surgeon happened to find the patient's advance directive in his medical chart. None of the other health care providers had noticed it, which meant they had all inadvertently violated it."
The man's son, who had agreed to the life-sustaining procedures, was unaware of his father's written decision regarding them.
"He very much wanted to follow his father's wishes," Dr. Rebecca Aslakson, a critical care anesthesiologist at Johns Hopkins Hospital in Baltimore told
The Times
.
"Ever since Congress passed the Patient Self-Determination Act in 1990, health professionals and consumer advocates have urged Americans, especially older adults, to draw up advance directives and distribute them to families and doctors," the article continued. "The documents allow people with terminal illnesses to accept or reject medical interventions and to appoint surrogate decision makers if they become incapacitated. The campaign does seem to have paid off in one sense: Among Americans over age 60, the proportion who had advance directives when they died rose to 72 percent in 2010 from 47 percent in 2000, according to data from the national Health and Retirement Study.
"Too often, though, an advance directive hardly seems to matter. Stories abound of documents misplaced, stashed in safe deposit boxes, filed in lawyers' offices."
The upshot is that family members and loved ones need to communicate with one another, even about something as sensitive as dying.