Are you thinking about hiring an estate planning attorney in Virginia Beach, but are curious about whether or not you need an upfront fee agreement? Most people who work with an estate planning attorney ask these questions in their initial consultation. This first consultation is your chance to get your questions answered and to clarify what is expected of you.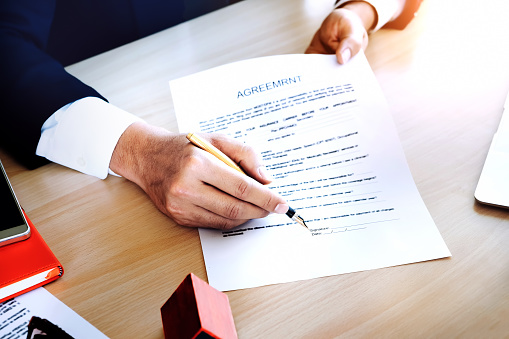 If you have not worked with a Virginia Beach, VA estate attorney before, you might leave your initial consultation with an engagement letter.
What is an Engagement Letter?
Most estate planning lawyers use an engagement letter to introduce the basics of what the lawyer will do, following the initial consultation. This letter also details how much it costs. The basic terms of the engagement letter should include:
Who should be contacted when there are billing legal questions?
How often will you receive a bill?
Additional costs, such as expenses.
Ending the relationship.
Knowing your rights and responsibilities via the written fee agreement can help to clarify expectations and understand the terms. There are two primary terms based on the kind of fee arrangement with your lawyer. These include:
Hourly billing
Flat fee agreements
Make sure that you ask questions about what these mean for you individual situation during your initial consultation. An hourly billing agreement explains the hourly rate for the attorney or the legal assistant who could work on your probate or estate planning matter. A flat fee agreement will detail the total amount of the fee that you are responsible for and how it must be paid. Asking these questions during the initial consultation can make it easier for you to clarify what you need to do and what you are responsible for when working with a Virginia Beach lawyer.