Before you choose who will step in and make decisions on your behalf, as well as handle your estate after you pass away, it's important to clarify that the people you have selected are comfortable in serving in this role.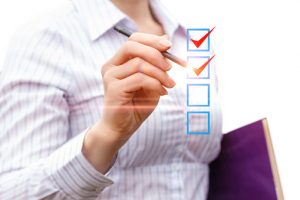 The truth is that being a trustee or an estate administrator comes with many different tasks, which can be overwhelming for a person who didn't realize everything they had to handle prior to closing out your estate. To settle an estate refers to the winding up of all the legal, personal and financial affairs of the person who passed away. Typically, a trust trustee or the executor of a will is the person who handles all of these different tasks when a person passes away. The easier aspects of settling an estate include notifying the social security administration and post office of the death, and notifying insurance agents, service providers, physicians, employers, banks and more. Other critical issues include handling trusts, funeral and burial arrangements, veteran's information, and anything related to other death benefits.
Distribution of the decedent's assets is a critical step involved in this process and one that cannot be overlooked. If the decedent owned assets in their individual name, those assets have to go through the probate court proceeding. If the decedent had a trust, then the trustee appointed in that role must distribute the assets to the beneficiaries listed according to the trust directions without having to go through a court proceeding.
All of these situations can be very complicated for a person who was not aware that they were going to step into this role. Having a conversation well in advance with a person you intend to take over the role of administrator or trustee is important so that there is no confusion or unnecessary delays if you were to suddenly pass away. Schedule a consultation today with an experienced estate planning lawyer in Virginia Beach.