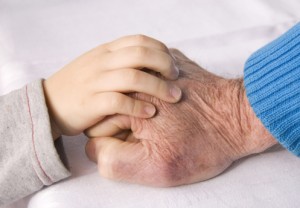 The website
smallbiztrends.com
carried an article not quite two years ago on the subject of age discrimination, as faced by people on both ends of the spectrum.
"Age discrimination is a reality in the current job market," began the article "The young men and women graduating from college over the last five years have had it tough. In fact, this generation has the highest unemployment in the last 50 years. Age discrimination is rampant because this generation does not have the exact skills or experience employers are wanting.
"Ask anyone who is over fifty years of age and has been unemployed whether there is age discrimination in the job market. The answer will almost always be yes. Age discrimination is rampant because this generation is perceived as both not having kept their skills up to date and expecting to be paid at the higher end of the pay spectrum because of their experience."
Along with the shared problem of the way potential employers view the experience and skills of potential job seekers who are fresh-faced and those going gray, the website suggests there is a common approach to facing the issue.
"It is all about demonstrating and not telling what you can do to solve your future employer's problems. The days of waiting for a position to be posted and then applying for it are over. More than at any time in history, personal relationships are paramount to your employment.
"The issue is these two groups have different definitions of what constitutes a relationship."
Those under 30 have mostly online relationships. The over 50 crowd is almost entirely offline when it comes to knowing people.
"The problem is that today's world requires both," the smallbiztrends.com writer stated.
For the record, according to the website of the
Equal Employment Opportunity Commission
, a law that is itself getting a little long in the tooth has some specific protections for people past the age of 50.
The Age Discrimination in Employment Act of 1967 protects individuals who are 40 years of age or older from employment discrimination based on age," according to the site
Areas protected by the law include:
Apprenticeship Programs
Job Notices and Advertisements
Pre-Employment Inquiries
Benefits