Many adult children avoid have "The Conversation" with their elderly parents regarding their long-term care because they don't want to hurt their feelings.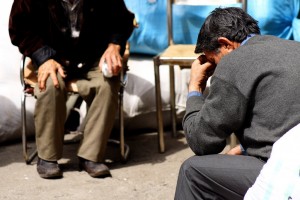 It's just too sensitive a subject, or so the reasoning goes.
"These perceptions may not be reality," according to a recent posting on the website CareConversations.com. "Loved ones may want to talk. The process may be easier than we think. We simply won't know until we try, so it's important to push past initial reservations and commit to taking action.
"Once you've made the decision to act, how do you go about initiating a delicate conversation? Even with the best intentions and strong determination, you may find yourself speechless."
The website offered five tips for improving chances of a successful outcome for "The Conversation." They are:
Address the Who, Where, and When – The right mix of people, place, and timing will help set the right tone for a pleasant, productive care conversation.
Be flexible – Unforeseen circumstances can alter even the best-laid plans. However eager we may be to "get it over with", a care conversation should not be forced or rushed. Allow discussions to evolve naturally. Plan for a few hiccups.
Take the "right" approach – Everyone's situation is different, so there is no one-size-fits-all "right" approach. Consider your loved one's unique preferences and tailor your tactics accordingly.
Ask specific questions – Be specific in your questions to fully understand the situation and level of need. For example, if your loved one seems to struggle with a fear of dying, you might simply ask, "Are you afraid?" Honest questions can make difficult situations easier, and offer greater peace of mind.
Remember, it's not about you – The goal at this point is to simply gather information, listen and observe. While we can certainly help our loved ones make choices, we should be careful not to take over the decision-making process.