You may be under the impression that you just can't afford long term care and you are banking on your ability to remain healthy long into your older years. But, unfortunately, the average cost of long term care in 2015, for a 65-year-old, was $138,000.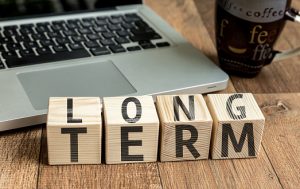 Approximately half of seniors will need some type of long term care and one out of every seven seniors will need it for five years or longer. Many people are already struggling to save money for their retirement and may be concerned about long term care expenses.
There are several different things you can do to help to protect yourself and your assets. These include:
     Verifying whether or not you are eligible for a long term care insurance policy. Far too many people make a mistake of thinking that it's outside of their reach.
     Add riders to your current life insurance policies.
     Take advantage of veteran benefits if you are eligible.
     Open a health savings account.
     Use personal savings.
All of these tools can be very valuable and can give you a better perspective of the many different ways that you may be eligible to pay for long term care without additional stress and frustration for you and your loved ones.