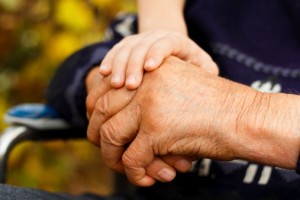 That's one smart young man.
"A 15-year-old British boy has developed a potential test for Alzheimer's disease which could allow the condition to be diagnosed 10 years before the first symptoms appear," according to a recent story in
The Daily Telegraph newspaper of London.
The disease, the story by science editor Sarah Knapton points out, can currently be detected only "through a series of cognitive tests or by looking at the brain after death."
"But Krtin Nithiyanandam, of Epsom, Surrey, has developed a 'Trojan horse' antibody which can penetrate the brain and attach to neurotoxic proteins which are present in the very first stages of the disease. The antibodies, which would be injected into the bloodstream are also attached to fluorescent particles which can then be picked up on a brain scan."
"The main benefits of my test are that it could be used to diagnose Alzheimer's disease before symptoms start to show by focusing on pathophysiological changes, some of which can occur a decade before symptoms are prevalent," Krtin told the paper. "This early diagnosis could help families prepare for the future and ensure that existing drugs are used to better effect.
"Another benefit is that due to the conjugated fluorescent nanoparticles, my diagnostic-probe can be used to image Alzheimer's disease non-invasively."
Krtin moved to Britain from India with his family when he was a baby, according to the story. He suffered from hearing problems as a child and wants to study medicine when he leaves school.
"I have personally seen what a difference it can make to people's lives and I want to make a difference to the lives of others," he was quoted as saying.