If you have been named as an executor or another person in a position of responsibility when a loved one passes away, you need to be prepared to schedule a consultation with an attorney.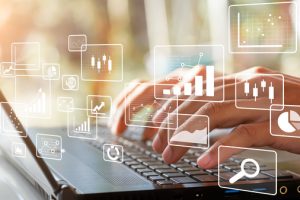 The more items you own, including those that are shared or stored online, the more time you need to dedicate to determine what happens to those assets when you're no longer around. Without carefully planning, your loved ones might not have access to materials that you intended for them to have. The right estate planning lawyer in Virginia will sit down with you to ensure that you've gotten everything you need in order.
Estates have gotten complicated in recent years largely due to the fact that people have plenty of digital assets. Despite the growth and popularity of digital assets, many people fail to take necessary plans to protect their digital assets, leaving this difficult task in the hands of a loved one when they pass away. Settling the estate of a deceased family member has long been complicated and emotional. However, people need to increasingly consider what happens to their digital estate, including personal memories, photos and sensitive financial details.
While many people know it's something they should think about, very few people have taken the necessary steps to put a plan in place about how they will handle their digital assets. Some people who have put together a digital will, will make the process that much easier for executors.
An executor can more easily find this information when necessary. The digital will can include instructions about how to download pictures from a cloud service, whether a Facebook account should be memorialized or deleted, and more.
However, plenty of people have not put together a digital will. Most people don't do anything with the decedent's online accounts because they do not know where to begin. Many email providers and social media companies, however, have begun to put together terms to assist executors with settling a digital estate of a decedent.
Some have their own services and specific terms and conditions. If you are thinking about putting together information like this, you need the support of an experienced estate planning attorney to assist you with the process and to provide you with necessary guidance to ensure you haven't missed any important details.