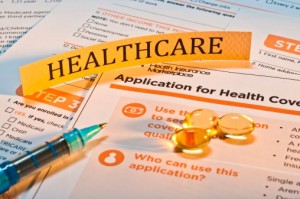 A recent assessment of the Affordable Care Act by the AARP found that what's often called Obamacare has dramatically increased health insurance coverage for people 50 to 64 years old, but added "there is still work to be done."
"The big news is that the uninsured rate among 50- to 64-year-olds dropped by a whopping 47 percent since early ACA implementation," according to the article on the website of the
American Association of Retired Persons
. "Those with the highest uninsured rates in December 2013, those with low incomes, Hispanics, and those in fair or poor health, experienced the largest drops. Large gains occurred in Medicaid and private non-group coverage, while employer-sponsored coverage remained stable. This expansion of coverage is good news: Prior to the ACA, many 50- to 64-year-olds without access to health insurance through their employer had few affordable options for obtaining coverage and thus remained uninsured."
Authors Jane Sung and Olivia Dean went on to say that people in this age group also reported better access to health care they can afford.
On the improvement side, however, the writers noted that "affordable" continues to be a moving target.
"As health care costs continue to rise, many older adults still struggle to afford care and face challenges accessing providers and clinicians. Despite large coverage gains, those who are lower-income, Hispanic, or in fair or poor health continue to lag behind in coverage, affordability and access measures. Among states that haven't expanded their Medicaid programs, we see higher uninsured rates among 50- to 64-year-olds. Policymakers should continue efforts to improve health coverage, access and affordability for older adults and to further reduce disparities."
Sung is a senior strategic policy adviser with AARP's Public Policy Institute.
Dean is a policy analyst with the institute.