It goes without saying that estate planning is highly personal process and one that should always include what is most important to you. Recently, however, Caring.com determined that 60% of all people in the United States don't have an estate plan at all and that it's far too easy to overlook certain things when carrying out the estate planning process.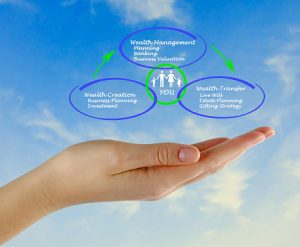 The public and press have not been able to get enough of Anthony Bourdain since he passed away. In fact, the very concept that his estate was worth less than anticipated has generated plenty of headlines.
Estate planning is primarily about protecting those that you love. According to current analysis of Anthony Bourdain's estate planning, he took the right steps to protect the one person he wanted to benefit the most from his estate. He used provisions for his only child, since the bulk of his estate will be passed on to her. He left a clear provision in his estate planning about his frequent flyer miles.
He left these to his estranged wife with directions for her to dispose of them in accordance with what she believed to be his wishes. As a man who frequently travelled, this highlights the importance of considering other aspects of estate planning frequently left out of the conversations, such as award points, perks and frequent flyer miles. Many people spend a lifetime accruing these various awards.
In fact, a NerdWallet 2018 travel credit study determined that almost 70% of Americans have some type of credit card that earned travel rewards. This means that it's a very valuable asset and should be something that is included in your estate planning process if you have put a lot into developing it and maintaining a high balance. The support of an experienced estate planning lawyer is extremely helpful when you have questions about what to consider in your estate planning and the unique strategies and tactics you can use to protect all of these items.