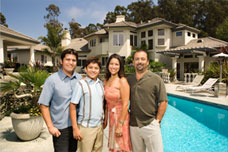 There are numerous different questions and unique strategies that may be incorporated after having a meeting with a knowledgeable and dedicated estate planning attorney in your state. However, the 12 key questions that you need to answer yes or no to, to determine whether or not you already have estate planning prepared. These include:
Have you discussed existing estate plans with your family?
Do you as well as your spouse have signed the current wills?
Do you already have a retirement plan?
Have you worked directly with an estate planning professional including a lawyer?
Have you reviewed asset ownership to determine which assets are co-owned and which are solely owned?
Do you have a life insurance policy and have you reviewed your life insurance needs recently?
Will your estate have enough cash to be able to pay immediate bills after you pass away as well as providing for your family?
Have you designated another individual to step in and handle your affairs if you are no longer able to do so?
Do you no approximately how much money you may receive in social security payments after entering retirement?
Have you taken any immediate steps to minimize your income taxes now and death taxes on your estate?
Have you put together arrangements for your long-term care?
If you have your own business, have you consulted a professional to plan for business succession?
All of these questions are critical in the process of conducting your estate planning. An estate planning attorney in Virginia can help you whether this is your first time or whether you need to update an existing plan.